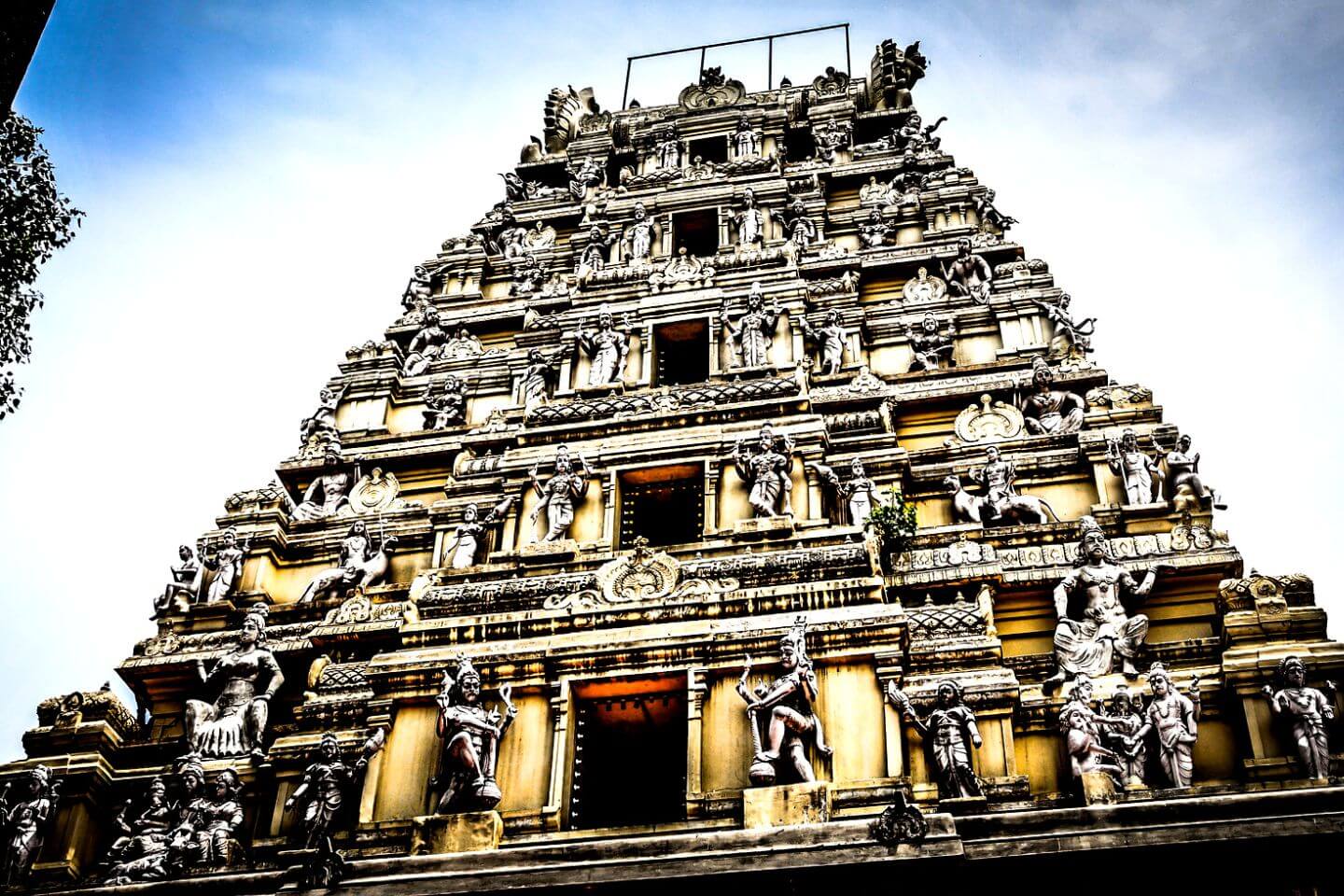 Bull Temple Bangalore Entry Fee
Bull Temple Bangalore Phone
---
Rating:

| 4/5 stars
Based on total 49 reviews
Bull Temple Bangalore Address: Bull Temple Rd, NR Colony, Basavanagudi, Bengaluru, Karnataka, 560004, India
Bangalore Tour Packages
Bangalore Local Sightseeing Tours
Bull Temple Bangalore Timings
Day
Timing
Monday
6:00 am – 12:00 pm
5:30 pm – 9:00 pm
Tuesday
6:00 am – 12:00 pm
5:30 pm – 9:00 pm
Wedesday
6:00 am – 12:00 pm
5:30 pm – 9:00 pm
Thursday
6:00 am – 12:00 pm
5:30 pm – 9:00 pm
Friday
6:00 am – 12:00 pm
5:30 pm – 9:00 pm
Saturday
6:00 am – 12:00 pm
5:30 pm – 9:00 pm
Sunday
6:00 am – 12:00 pm
5:30 pm – 9:00 pm
Links:
Website
|
Map
---
One of the oldest temples of Bangalore, Bull Temple is located in the area of Basavanagudi. Dedicated to the Nandi, the bull which is Lord Shiva's ride, this temple attracts thousands of devotees from everywhere. The devotees from all over India as well as from outside Indian subcontinent visit to seek blessings of the Lord.
The massive statue of Nandi which has been carved out a single granite rock presents a visually impressive site. Not just devotees but all kinds of tourists visit this temple to have a glimpse of this beautiful statue. The statue of Nandi is about 4.5 m in height and is 6 m long and is said to be older than the temple itself. The bull, Nandi has a small iron plate which has been placed on its head. It is said that the plate has been placed so as to prevent the statue from growing further.
Image Gallery of Bull Temple Bangalore
Built in the Dravidian style, the architecture of this temple does make for an amazing view. This temple was built during the leadership of Kempe Gowda who is known as the founder of Bangalore.
There is a legend behind this temple. According to the legend, there was a Bull that used to damage all the fields of groundnuts and peanuts which were grown in the nearby area. To appease that bull, this temple was built. It is believed that once the temple was built, that bull stopped destroying the crops. To mark this day, farmers celebrate this day with fun and vigor. The farmers of Basavangudi, organize a Groundnut Fair which is called as Kadalekai Parase in Kannada since then. Even today, the fair is being conducted near the temple and farmers participate with lots of enthusiasm. It is a good idea to visit this temple during the fair so as to experience the grandeur of this temple to its full extent.
Location Map for Bull Temple Bangalore