Kodaikanal, one of the famous tourist spots in South India offers mesmerising natural settings constituting rocks, woods and lakes along with a refreshing and soothing atmosphere. This hill station often referred as "Princess of Hill stations", promises few memorable days not just with best of natural settings but also with many temples, museums and other sightseeing places that you can plan with our quick guide on how to and where to hire the best car rental services to Kodaikanal from Bangalore.
You can hire a private cab to Kodaikanal right from Bangalore and visit all these prominent places in Kodaikanal comfortably. Kodaikanal have excellent shopping places which keep you engaged throughout your trip. Kodaikanal, "The Gift of the Forest", in situated in the Palani hill range, under the administrative control of Dindigul district of Tamil Nadu.
The hill station has something to offer each and every one. All kinds of tourists with varying kinds of interests and purposes of visit will get something for their liking in Kodaikanal.
From trekking routes to temples, to museums to caves to falls to parks to lakes, you will have more than just one option to keep yourself engaged. Check these Kodaikanal tour packages from Kodaikanal tourism, if you are planning for an all inclusive kodaikanal tour packages with hotel, cab and a meal plan.
We are delighted to offer the best and exclusive deals to the travellers from various cab providers from Bangalore. We hope this list may help you to make it a little easy, and help you from the trouble of finding the best car rental providers from Bangalore to Kodaikanal at the best price.
We have shortlisted the best car rental companies who offer comfortable & luxurious vehicles at the best price to Kodaikanal from Bangalore. Most of the cab operators offer Hatchback, Sedan, SUV, and, Mini buses including Tata Indica, Swift Dzire, Toyota Innova, Tempo Traveller, etc.. to explore this wonderful hill station.
3 Best Car Rentals Services for Bangalore to Kodaikanal Commuters
The first thing that comes to your mind when you think of hiring a car rental service for a seriously long distance travel like Kodaikanal is — COMFORTABLE ride & PRICE, isn't it?
We help you find the most comfortable cabs and also at the best prices whenever you hire a cab with the below car rental service providers. Let us take you through the list of the Best Car Rental Services in Bangalore, when you are traveling towards Kodaikanal.
1. Bangalore Wheels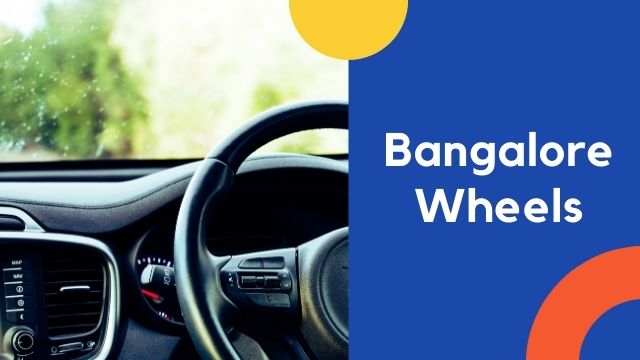 Bangalore Wheels offers affordable and reliable car rental to those who wish to visit Kodaikanal from Bengaluru. They provide a friendly customer service 24/7 so that you can contact them for any questions or concerns about your reservation. All rental vehicles are of the latest models and come with all the amenities you need for a relaxing trip. Bangalore Wheels fleet is filled with a variety of luxury cars, sedans, SUVs, hatchbacks and much more. Starting from ₹ 12099 for 2 Days All-inclusive.
2. Bangalore Ride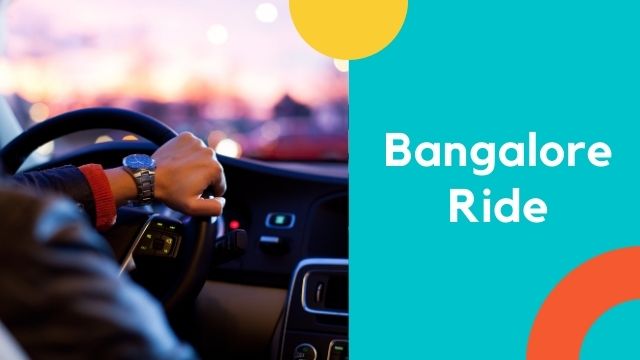 With everything from luxury sedans to SUVs available, there's something for everyone here at Bangalore Ride. Their staff is well versed in the Tamilnadu & Karnataka area and they love to help. Take advantage of their expertise during your trip! They can give you advice on how to make the most out of your trip. Plus with their great rates on long term rentals, now is definitely the time to book your cab to Kodaikanal from Bangalore today!
3. Bangalore Drive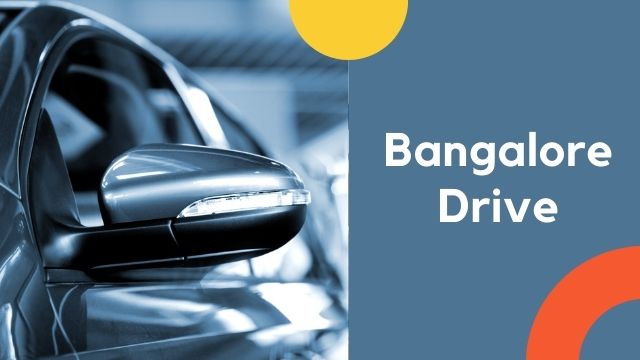 Bangalore Drive is a private taxi provider located in Bengaluru that offers reliable and affordable service. They provide all popular vehicle options including sedans, SUVs, luxury cars, mini-buses and more to Kodaikanal from Bangalore. Whether you are looking for a Sedan or SUV they have what you need at competitive rates!
Popular Places to Visit in Kodaikanal
Some of the popular places to visit while holidaying in Kodaikanal are are Berijam Lake, Coakers Walk, Bryant Park, Kodai Lake, Kurinji Andavar Temple, Green Valley View/Suicide Point, Pillar Rocks, Silent Valley View, Devil's Kitchen or Guna Caves, Pine Forest, Shanthi Valley and Silver Cascade, etc.
You can visit the hill station at any time of the year as the climate is mostly moderate and pleasant. However, the best time to visit Kodaikanal is in the months of April to June and September to October. If you planning to visit Kodaikanal along with other destinations like Ooty, Coorg, Wayanad, etc.. you can find these multi day tours from Bangalore with Kodaikanal.
After having an amazing time from sighting and adventurous moments during various sports and activities, if you want to pamper yourself, you can go for shopping. Khadi Emporium, Handloom Co-operative Stores and Travancore Crafts Work and Government Sales Emporium are few of the places where you can get interesting gift options to take home.
Reaching Reaching the hill station from different cities like Bangalore, Mysore, Coimbatore, Chennai and Madurai, it is also quite convenient as you have varied modes of transportation- air, railways and roads to choose from. Instead if you prefer to travel comfortably by cab from these cities, you are already at the right place, check above the list of 5 best car rental companies in Bangalore for Kodaikanal.